Rick Crawford
Director of Engineering
Contact

Divisions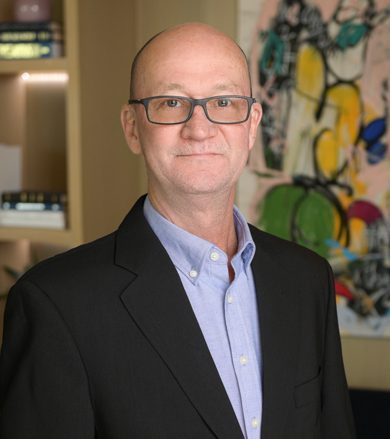 With more than 30 years of development, consulting, designing, construction and engineering experience, Rick is responsible for overseeing engineering and maintenance operations for Stiles' 22 million-square-foot property portfolio. He works with General Managers, Property Managers and the Operations Manager to ensure operational and maintenance efficiency and effective communication with owners, clients, contractors, vendors, tenants, as well as providing valuable solutions to intricate service requests. Additionally, he offers troubleshooting and problem solving for complex maintenance and engineering issues.
In his current role, Rick provides energy efficient solutions and sustainable practices for our clients and their valued assets resulting in a reduction of operating expenses. He inspects and analyzes properties with the maintenance and engineering staff, directs training activities, conducts safety meetings, actively recruits maintenance staff, supervises all maintenance personnel, assists in the due diligence process with the acquisitions team and administers the bidding process with property managers for HVAC, roofing, elevators, plumbing, lighting, life safety, mechanical equipment and ensures properties are operating in the most efficient manner. Rick also prepares and implements preventative maintenance schedules, provides quality assurance inspections to ensure preventative maintenance procedures are being followed and monitors regular updates of new developments, regulations, policies and procedures related to all maintenance functions mandated by federal, state, and local laws.
In addition, Rick holds the position of Safety Director for Property Management as well as Fleet Manager of an in-house fleet of 22 vehicles monitoring GPS tracking, fuel usage, inventory, maintenance, safe driving practices and cleanliness.
Prior to joining Stiles, Rick worked as a District Engineer for Related in Palm Beach, where he supervised the work order system, preventative maintenance, contractors and vendor contracts, tenant improvements for the portfolio and monitored tenants lease agreements provisions. He also previously served as a Chief Engineer for Crocker Partners, Property Group Partners, CBRE and The Hogan Group. Rick's broad range of significant skills and capabilities include the commissioning of 5 new class A office buildings.
Rick holds a BOMI Systems Maintenance Administrator/Technician Certification and is an active member of BOMA Fort Lauderdale/Palm Beaches.