Tricia Schmidt
General Manager
Contact

Divisions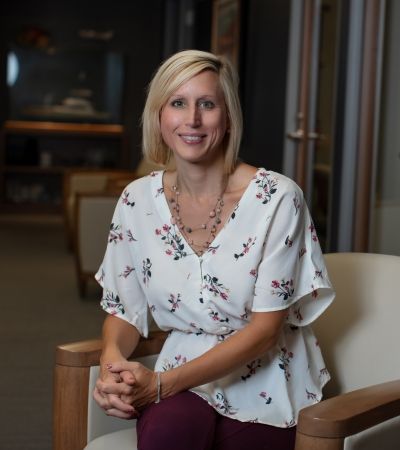 Tricia Schmidt joined Stiles in 2014 as a Property Manager and was promoted to Senior Property Manager in 2019. With over 21 years of experience, her results-driven approach to leadership and management has helped to expand the company's Palm Beach market portfolio while accelerating Tricia to the role of General Manager. She oversees a diverse portfolio including an A+ commercial condominium association in a mixed-use environment and a high-end retail property with both containing national tenants: Capital Grille, Bonefish Grill, BurgerFi, Moe's Southwest Grill and Starbucks.
Tricia has exceptional proficiency in working diligently with owners and related responsibilities including turnover of the Compson Place Condominium Association from the developer to the new owner in 2015, the sale of a bank owned portfolio of high-end retail units at Compson Place at Renaissance Commons in 2015, the bulk sale of a bank owned portfolio to the equity firm at Compson Place at Renaissance Commons in 2016 and the sale of two multi-tenant industrial buildings in 2016. In 2021, Tricia assisted with the sales of Gardens Plaza (a mid-rise office building owned by Stiles and Legacy Place (425,000+ SF Class A retail building). She also successfully took over Orangetheory Fitness Global HQ in Boca and took over a site converted from warehouses to mixed used, dating back to the early 1900's with a rich history in West Palm Beach.
Prior to joining Stiles, Mrs. Schmidt spent 15 years in residential property management with Gumenick Properties, managing luxury apartment communities and handling many lease-up projects of new construction units. While in residential property management, Tricia received the NAAEI certification which allowed her to teach NAA designation courses. She then transitioned to commercial property management in 2014.
Mrs. Schmidt was honored by BOMA as "The Outstanding Member of the Year" in 2016 and "Property Manager of the Year" in 2018. She was credited with receiving the Ron Macklin Scholarships by BOMA in 2015 and 2019. Her properties have received numerous TOBY Awards which are the most prestigious and coveted awards of their kind in the commercial real estate industry. The awards recognize superiority in office and industrial buildings and reward excellence in building management. During the review process, all facets of a property's operations are thoroughly evaluated – from community involvement and site management to environmental and green policies and procedures.