Alejandro Echeverry
President, Stiles Architectural Group
Contact

Divisions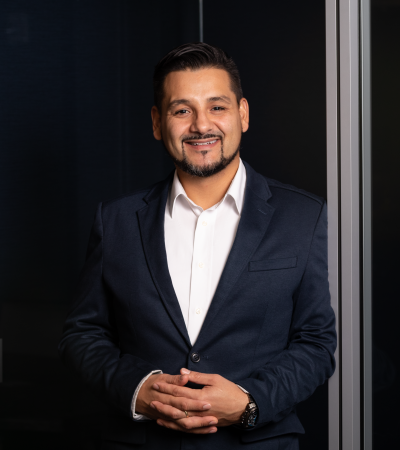 Mr. Alejandro Echeverry was promoted to President of Stiles Architecture in 2022 after four years with the company. He is a licensed architect with nearly 20 years of professional experience in architecture and construction management. In his prior role as Vice President, Alejandro worked alongside the President to oversee daily activities of the group and ensure project success and profitability. Additional responsibilities included business development activities and the future vision for the group, as well as mentoring and empowering the team to achieve personal and group objectives.
Prior to joining Stiles, Alejandro served as the Vice President of Atkins Caribe. While at Atkins, he formed part of the BU leadership group and managed the Miami Division for the Publix Remodel program.
He has worked on such notable projects as Publix on the Bay, designing and managing the addition to the Carlos Zapata iconic flagship supermarket on Miami Beach, overseeing 250 Publix remodel projects in the Miami and Lakeland Divisions and managing several interior projects that have been published in retail publications.
Alejandro received both his Bachelor and Masters Degrees in Architecture from Florida International University, as well as his Masters Degree in Construction Management. He is a licensed architect in both Florida and Puerto Rico and North Carolina. He holds a Construction Documents Technologist (CDT) certification as well as a PMP Certification from PMI (Project Management Institute).