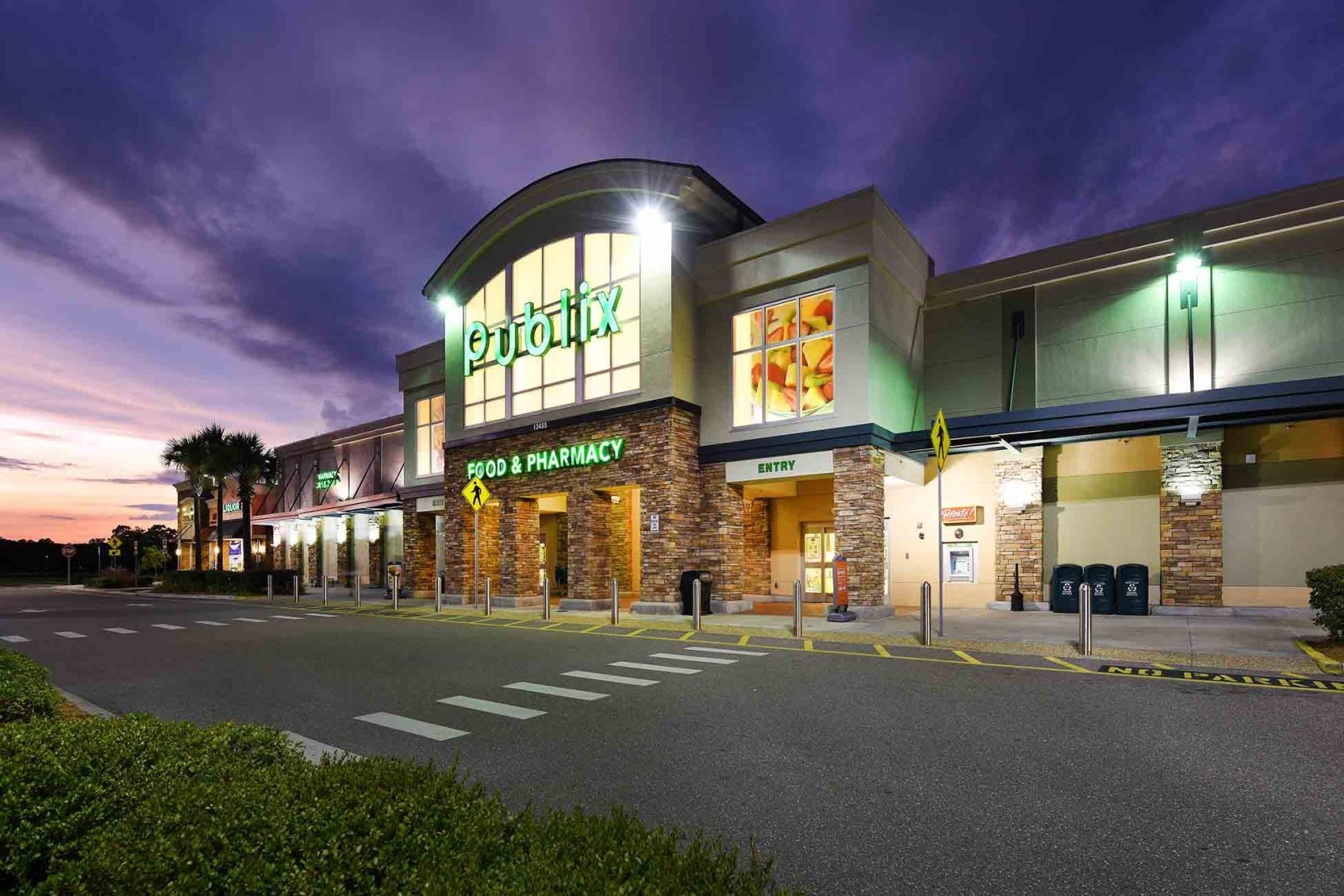 Building Better Retail Experiences
We are the Retail experts. Stiles has demonstrated retail sector leadership as the developer of more than 5 million square feet of retail shopping centers throughout Florida and North Carolina, all of which are anchored by high-volume, institutional-grade tenants. In addition, we are highly experienced in complex, urban retail projects within dense locations, such as downtown city centers.
Having developed, designed, built, leased and managed more than 30 Publix-anchored shopping centers, we have a proven track record of success in the retail category. Our relationship with Publix spans several decades and includes the grocer's expansion throughout Florida as well as its more recent entrance into North Carolina with its first store in Charlotte.
Further, leveraging Stiles' integrated approach, our leasing professionals seamlessly tap into in-house experts spanning the company's complete range of offerings, including development, architecture, construction, property management, and tenant project management. This holistic model allows us to not only employ a comprehensive leasing strategy, but also direct access to our professionals across the real estate industry.
We welcome the opportunity to become your trusted real estate advisor and help you achieve your real estate goals.
Clients rely on Stiles to consistently deliver innovative solutions that produce measurable results. We are committed to partnering with you through the entire life-cycle of the leasing, acquisition and sales process.
Services in which we specialize include:
Investment Services
Broker opinion of value
Marketing strategy
Proprietary database of investors
Contract negotiation
Landlord Representation
Lease negotiation
Strategic marketing
Competitive market analysis
Tenant tours
Situation reporting
Tenant Representation
Needs analysis
Cost savings comparisons
Site selection analysis
Property tours
Lease negotiations
Commercial Leasing and Sales
Third-Party Representation
In-depth Market Research
Strategy and Price Recommendations
Full-Service Property Marketing
Demographic Analysis
Asset Repositioning
Identifying Development and Redevelopment Opportunities