Ashley Riestra
Property Manager
Contact

Divisions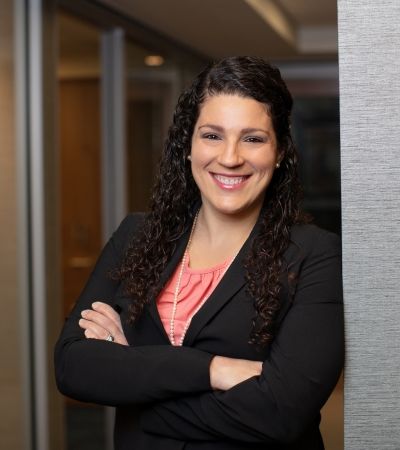 Ashley Riestra joined Stiles Property Management in 2015 as an Assistant Property Manager and was soon promoted to Property Manager in 2017. Prior to joining Stiles, Ms. Riestra was General Manager for Regus where she was responsible for sales management, business development and client retention for the Sawgrass Center in Sunrise. This provided her the opportunity to work closely with the building's property management as a tenant, giving her a special understanding and empathy towards her tenants today.
Ms. Riestra has a strong understanding of financials, budgeting, operations and is passionate about building solid relationships with both building owners and tenants alike.
Currently, Ms. Riestra manages 255,000 square feet of Class A office and retail assets with notable Tenants such as New York Life Insurance, The Florida Bar, T-Mobile, Farmers Insurance and Emerson. Included in her portfolio is the Association of a 600+ acre Corporate Office Park that is home to 88 building owners. Prior to this, Ms. Riestra managed various properties, ranging from grocery anchored shopping centers, Class A/B office buildings and a variety of retail assets.
Ms. Riestra is a member of BOMA Fort Lauderdale and the Palm Beaches local chapter and has participated in the TOBY awards annually since 2016. She won the local TOBY award for Lake Shore Plaza II, in the 100,000/249,000 SF category in 2019.
Ms. Riestra earned dual Bachelor of Science degrees from Florida Gulf Coast University in Marketing and in Business Management with a concentration in Human Resources.