Doug Eagon
Advisory Board
Contact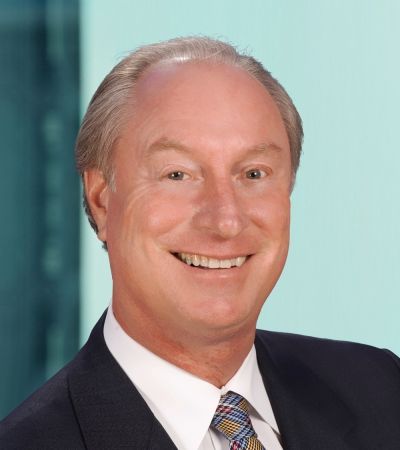 Mr. Eagon transitioned to an Advisory Board role after 38 years of service to Stiles. In this capacity, he works closely with the Board and his successor Scott MacLaren to share his perspective on Stiles' annual goals and long-term strategies.

Mr. Eagon joined the company in 1981, bringing with him an extensive background of urban planning and governmental experience. Before joining Stiles, he served as a city planner for both the City of Fort Lauderdale Planning Department and the Broward County Office of Planning.
During his tenure at Stiles, Mr. Eagon held several positions of increasing responsibility. For 20 years of Eagon's career with Stiles he served as the President of the corporation as well as Vice Chairman in the last three years of his tenure. Prior to this, he was Chief Investment Officer in which he oversaw all activities related to land and property acquisition, finance, project management, asset management and development. He also previously served as President of Stiles Development, directing the company's real estate development activities.

Among his career accomplishments are numerous innovative development projects within Stiles' various markets throughout Florida. These include downtown Fort Lauderdale, greater South Florida, Naples, Fort Myers and Jacksonville. Eagon was also instrumental in establishing Stiles' presence in the markets of  Charlotte and Raleigh, North Carolina, as well as Nashville, Tennessee.

Mr. Eagon has always been active in many civic and community organizations. He has served on Fort Lauderdale's Housing Authority Board, the Planning and Zoning Board, the Downtown Development Authority, Board of the American Red Cross, Broward Education Foundation, FAU Broward County University Advisory Committee, amongst others.

Mr. Eagon has been presented with the Distinguished Alumnus Award from Florida Atlantic University as well as the Distinguished Citizen of the Year from the City of Fort Lauderdale. He was named one of ten role models in Broward County recognizing long-term community involvement, and named Downtowner of the Year by the Greater Fort Lauderdale Downtown Council. He was also honored with the Riverwalk Tribute for his significant contributions to Fort Lauderdale as well as the NAIOP Lifetime Achievement Award, which highlighted his positive impact on the South Florida real estate industry.

Mr. Eagon earned a Master of Public Administration from Florida Atlantic University and a Bachelor of Arts in Economics from Florida Atlantic University.

Professional Affiliations: NAIOP South Florida Past President; Greater Fort Lauderdale Alliance Member; Fort Lauderdale Museum of Art Past Chairman; Fort Lauderdale Downtown Development Authority (DDA) Past Chair; University of Miami Masters in Real Estate Advisory Board; and Business for the Arts Broward Board Member.