Kimberly Barbar
Senior Vice President
Contact

Divisions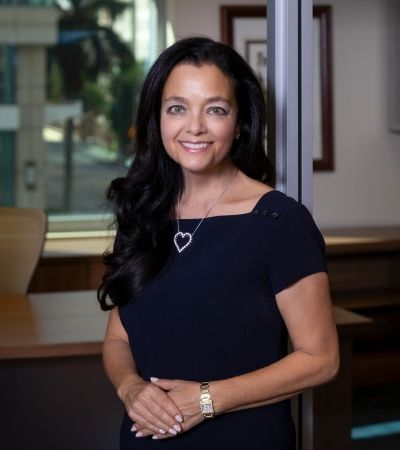 Kimberly Barbar is a Senior Vice President of Stiles. Since joining Stiles in 2007, Ms. Barbar has advised corporate clients on relocations, family offices on investment opportunities, site selection for Fortune 100 companies, development clients on off-market acquisition opportunities and assemblages, and identified suitable leasing options for local, national and multi-national companies. She has represented clients on acquisitions, dispositions, financing, development and construction; sales and leasing of commercial sites, shopping centers and outparcel development; properties acquired from governmental entities for private development; and conversions of residential apartments into commercial condominium projects.
Prior to joining Stiles, Ms. Barbar practiced for nearly 20 years as a business lawyer with broad experience in commercial real estate and corporate transactions, counseling clients over the years on complex business and legal issues.
Throughout her career, Ms. Barbar has represented such clients as:
BB&T
BankAtlantic
BBX Capital
Benihana
CDB Aviation Americas
ChildNet
Cleveland Clinic Florida
Columbia HCA
Eckerd Corporation (now Rite Aid)
General Electric Capital Aviation Services
Hyatt Corporation
Lend Lease Corporation
Lennar
Nipro Diagnostics
Office Depot
Rossmeyer's Harley Davidson
Scott Paper Company
Sunbeam Corporation
Sun Trust Bank
TIAA/CREF
Toll Brothers, Inc.
Walgreens
Ms. Barbar also has represented lenders in commercial aircraft transactions, including domestic and cross-border aircraft and aircraft engine operating leases, lease restructuring and aircraft finance leasing through her relationship with General Electric Capital Aviation Services (GECAS), working full-time in GECAS's offices "hands on" in GECAS's commercial aircraft financing business.