Chris Rotolo
President, Stiles Property Management
Contact

Divisions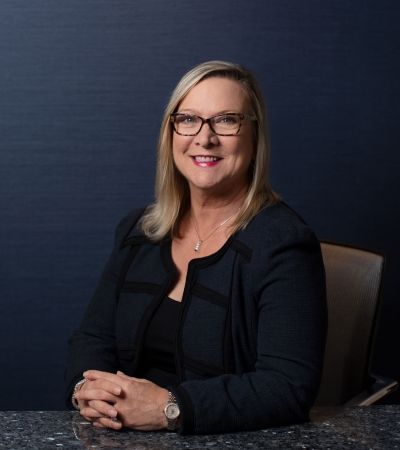 Chris Rotolo, President of Stiles Property Management, offers clients more than 25 years of commercial property management experience. Prior to joining Stiles in 2004, Ms. Rotolo was the district manager for Gaedeke Landers, Ltd. where she was responsible for 15 Class A office buildings and a management staff in a region covering Miami to Washington, DC. Her duties included the reviewing and monitoring of financial and property operations, supervising personnel and tenant relations, and assisting in property acquisitions.
Currently, she manages executive responsibilities for Stiles' entire portfolio of properties as well as all three divisions of Stiles Property Management, including tenant improvements, maintenance, and management. The Stiles portfolio represents more than 22 million square feet of commercial properties throughout Florida.
Additionally, Ms. Rotolo is responsible for bottom line authority; supervision of managers and properties; training of employees and reporting to the owners of these demanding properties. Most importantly, she works closely with individual managers of each property to guarantee that quality service to each tenant is kept at the highest possible level at all times.
Ms. Rotolo has produced many innovative and successful projects including "Stiles Customer Service Program," a tenant relations program which offers 24-hour service to all tenants in Stiles managed properties and provides tenants with benefits such as automated work orders and enhanced communication with management and field personnel. In addition, Ms. Rotolo was solely responsible for enhancing the Standard Operation Procedure Manual and has continually adjusted and improved Stiles' management and maintenance operations.
Ms. Rotolo obtained a LEED AP certification from the USGBC. Through her leadership, Stiles Property Management has become recognized as an environmental steward who can assist clients in achieving sustainable properties.
Professional Affiliations: Immediate Past President of BOMA Florida and on the Government Affairs Committee for BOMA Florida; Past President and Board of Directors for BOMA Fort Lauderdale/Palm Beaches; Member of ICSC, NAIOP, Property Owners of Las Olas (POLO)and Broward County Climate Change Task Force.
Her most recent achievements include participating in the 2021 Real Estate Woman's panel and receiving her BOMA 15 year award.