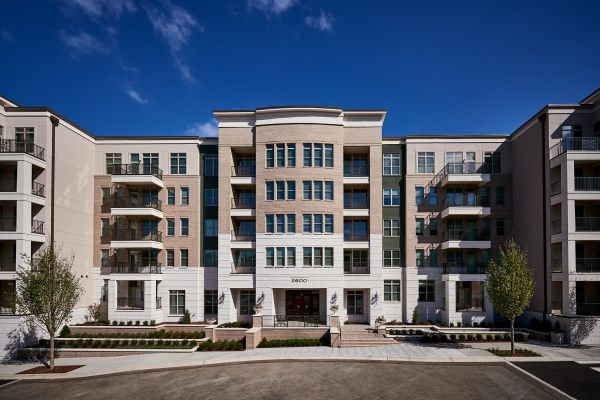 People Making Places
Stiles Residential Group is focused on executing existing projects while solidifying its future pipeline to consist of the highest quality multifamily developments that yield a significant return to our partners and improve the communities in which we build. The company's strategy is to be market and product-type experts in selected key submarkets in Florida and parts of the southeastern U.S. that offer vibrant, walkable commercial nodes that provide strong employment opportunities as well as shopping and entertainment destinations. In Florida, these submarkets include Fort Lauderdale, metro Miami, southeastern Palm Beach County, Palm Beach Gardens, Plantation, Sunrise, Coral Gables and elsewhere along the I-95 corridor. SRG has also expanded its platform to Nashville, Tennessee, as well as Raleigh and Charlotte, North Carolina – where we have completed, are under development or are pursuing new development opportunities.
Experience You Can Trust
With our track record of success in executing commercial, residential and mixed-use developments, Stiles is the clear choice. Unlike the traditional merchant builder/developer model, the company's multifaceted structure and decades of experience lends to its ability to execute complicated projects that connect varying product types. We will transform all property types – land, office, industrial and more – into award-winning mixed-use residential projects.
We are actively seeking development opportunities in our core markets, including major metro markets of Florida, Charlotte and Raleigh, North Carolina, and Nashville, Tennessee. These opportunities include:
Infill land sites for development
Redevelopment sites
Underutilized buildings that can be removed to make way for new developments
Cash flowing "land bank" building opportunities
Multi-use / Mixed-use opportunities
Joint venture opportunities
Acquisition/Due Diligence
Development Feasibility
Project Conceptualization
Development Project Management
Site Planning
Governmental Approvals
Entitlement Approvals
Construction Management
Oversee Architecture/Engineering Design
Oversee Marketing & Leasing Coordinator